Stroll along the seashore with the children, breathe the fresh air, smell the spray, seek behind the rocks to find the wonders left by the winter, discover the old boats left on the shore, the small animals inconnected and strange, fill your pockets with seashells and pretty pebbles. Go home with eternal memories of hanging moments and "Tide pooling" shots. This collection will be perfect to beautify all your photos. Se balader au bord de mer avec les enfants, respirer l'air frais, sentir les embruns, fouiller derrière les rochers pour trouver les merveilles laissées par l'hiver, découvrir les vieux bateaux laissés sur le rivage. Rentrer à la maison avec des souvenirs éternels de moments suspendus et des photos de "marée basse". Cette collection sera parfaite pour sublimer toutes vos photos.
TIDE POOLING
$1 each pack $8 the complete collection
1$ chaque pack, 8$ la collection complète !!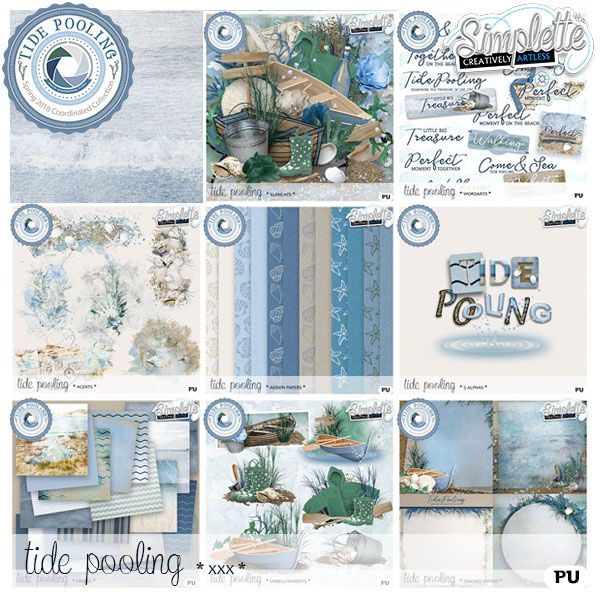 In addition, I have reserved a small free supplement
De plus, je vous ai réservé un petit supplément gratuit